Incorporating Investments Into Your Personal Budget
Investing can be an important part of planning for your financial future. It can be an intimidating idea at first: Many people can't handle the idea of extending their budgets to include investments and contemplating the risks involved. But don't let that stop you. Stock trading doesn't have to be overwhelming if you do your research. Further, even small, profitable investments can have a positive impact on your financial future.
Make a Plan for Your Budget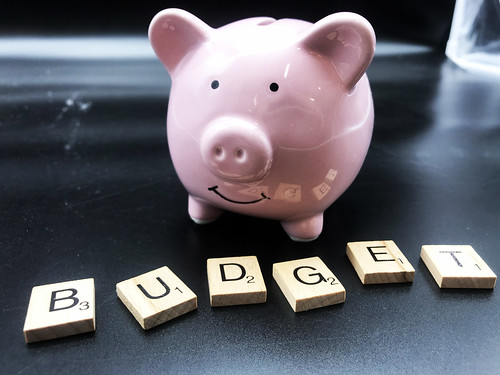 Image via Flickr by moneybright
Begin with a budget. Learning how to make a budget is important for all adults. Once you do that, you'll be able to determine how much you can invest. Even if you'll only be able to put aside a dollar a week at first for investments, make doing so part of your plan. A penny saved is a penny earned, as they say. If your budget is already very tight, consider having the spare change from a credit or debit card transaction moved automatically to a savings account. Once that account starts to build up, you'll have some money set aside for investing.
NerdWallet offers a guide for beginning investors. You can invest in stocks, bonds, or mutual funds, for example. Even penny stocks can be lucrative. The bottom line is, you don't need to take a lot of money from your monthly salary to start investing.
Determine How to Invest
You can choose to be active in your investments or take a more passive approach. If you want to make the most out of your investments, it's best to learn many of the basics yourself. For instance, you should learn about the different types of stocks, according to the web site The Balance. Raging Bull advises people to do research and watch the market; you'll notice trends that will help you make some good decisions when it comes to stock trading.
The site Good Financial Cents has a list of smart ways to invest, including auto-pilot investing, which puts your money into a managed portfolio. You may wish to use a broker or broker service (which may charge extra fees). What's most important is that you start researching investment methods sooner, rather than later.
Learn How to Trade
One of the best ways to make money in the stock market is by learning how to trade yourself. As noted, you can start off with penny stocks: They are cheap and can pay out far more than large company stocks. NerdWallet suggests practicing by using a stock-market simulator. Such platforms let you learn how to trade stocks in the real marketplace, without investing any real money. Practice using one of these platforms; once you start to see some improvements in your strategies, you can begin to invest real money.
The best chance at making good money trading stocks is to do the work yourself, and learning how to trade stocks isn't as hard as you might think. If you do your research and get a bit of practice, you can be well on your way to creating a secure financial future.