Editors Note: With the Mexican swine flu making headlines, a trip this weekend found my local drug store had nearly run out of surgical masks – if you haven't already made preparations, it's certainly the time to do it while supplies are still available. This is an article that was written toward preparing for the avian flu, but the fundamentals are the same for both
I wrote about this a couple of months back – being in Asia when the SARS outbreak happened probably makes me a bit more paranoid, but with it spreading widely in Europe now, it seems just a matter of time. This is what a recent USA Today article recommends: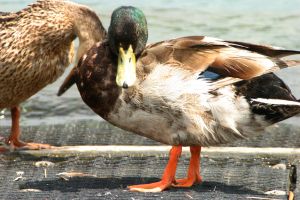 Food: Items that can be eaten without cooking (
...