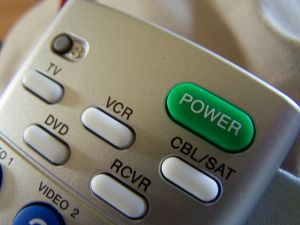 It was only a matter of time before the cable companies caught onto the trick of people asking for the introduction rate every time their cable rates were jacked up to the regular prices. While calling and threatening to switch companies had worked brilliantly before (1 & 2), this time I was met with the following set reply:
"Our company policy is not to give discounts directly after a discounted term has ended."
After talking a bit, I was able to learn that the new company policy in our area is that there needs to be a 60 day window in between discounted rates so if I called again in February, I would be able to get a discount once again.
What I really would have liked to do is followed through and cancelled the cable all together and then called back up a few days later to see if being a "new" customer again would qualify me for the discounted rate – unfortunately, my mom wasn't even willing to be without her cable for even a day so that idea was nixed. I've heard from others that this does work, but can't independently confirm it from my own experience.
While we won't to get the constant discounted rate, this process is still well worth the effort. In February I will call again and hopefully be able to receive a 6 month discounted rate as opposed to a 3 month rate. Even with the 2 month full price policy, we should still be able to save several hundred dollars in 2007 by getting the discount when they will allow us to get it. It will simply mean marking the calendar (already done) so we don't forget to make the call.