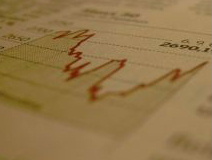 Some more support for my contention that most people are better off concentrating their time on learning how to save money rather than learning how to pick stocks.
But are you good enough at it to make it worth your while? To come out ahead buying individual stocks, you must have some special insight that other investors don't have. In other words, you must believe that the stock is worth more than the price investors as a whole have set on those stocks. Otherwise, what's the point?

If you have no special knowledge, you would do just as well buying an index fund that tracks the market. Which leads to a natural question: do you have special insights? Are you privy to information
...