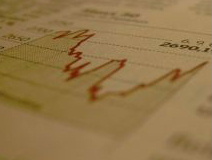 There are a lot of things that keep people from getting their personal finances in order. One of the issues that I struggle with most is paralysis by analysis. For me, it's a two part problem. First, I always want to get the best deal out there. Second is that I read so much about personal finance that I see how fast that things change.
These two issues don't meld together well when a decision needs to be made. I know that things are likely to change so I want to delay and wait for a better deal that I'm sure will come along rather than commit to something that is the best at the moment. There are times when I have to step back and simply tell myself to do it to get the savings or earnings that I'm missing by being paralyzed by analysis.
I've gotten better with this issue. I've learned over time that even if I don't have the best deal all the time, it is still better to choose a good option (even if it ends up not being the very best) rather than keep a poor option waiting for the best to come along. Although I am much better at this now, I still haven't perfected it and still need to nudge myself from time to time.
I'm not sure how common this issue is among most people in the US, but I bet that there are others that read this blog that have this affliction. I think it's important for all to remind themselves occasionally that knowing a great deal about personal finance has little value if you aren't willing to act on that information in a timely manner…