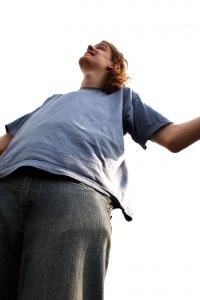 I was reading an article the other day stating that the Dutch have become the tallest people in the world. While this may be an intriguing fact to you, you're probably wondering what the heck this has to do with personal finance? One of the quotes in the article caught my eye:
"Buying clothes and shoes is not a problem anymore. You can always find stores that sell large sizes," he said. "But it's not cheap. I don't get any discounts off the rack."
I'm tall, but not extraordinarily tall by US standards. I stand 6 feet 3 inches and can find anything I want here, even in the discount racks. I do, however, have experience in the cost of being tall
...