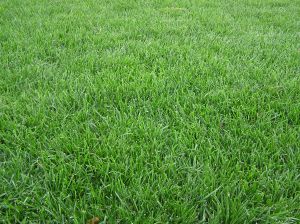 I was looking at the back yard today and thinking about lawn mowers. I started thinking about this because our neighbor across the street has a riding lawn mower. Now we live in the suburbs and while he has a large house, his lawn area is minimal. He obviously doesn't need a riding lawn mower (it's not like we're living in Kansas), but he's out on it every weekend making sure that everyone knows that he is keeping up with the Jones'
Thinking about that I took a look at our lawn. We currently have a gas mower that will likely need replacing in the near future. In taking a good look at the lawn, there really is no need for even a power mower. A push mower should work fine, be more environmentally kind and cost a lot less to run in the long run. I'm not sure if it will give me more exercise (I get a pretty good workout these days trying to start the gas mower 😉 The area I live in is fairly dry so the grass doesn't grow all that fast so it only needs to be mowed once a week, if that.
The question I had was why I hadn't considered this before. I assume part of it was that there weren't a whole lot of push mowers around the last time we purchased a lawn mower. In our area, I don't think I've ever seen anyone with a push mower (then again, most people have gardeners come in and take care of their yards these days – at least here). Maybe I can start a new trend. Any advice on getting a push mower from those that have them?