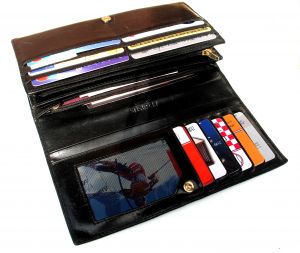 I got into a heated discussion with one of my friends over credit cards. He has concluded that his current financial problems are due to credit card companies and they have driven him to debt. He likes to shout to anyone that will listen that credit card companies are evil and all the things they do to keep people in debt.
He argues that credit card companies charge high interest rates, that they extend more credit to people than they can reasonably pay off and that they don't explain how their product works which makes them evil. While I do not disagree with his arguments on what credit card companies do (in fact, I would argue that their whole corporate mandate is to try and keep you in debt), this doesn't make them evil and certainly is not the cause of people being in debt.
The facts are, plain and simple, that the reason that anyone is in credit card debt is because they spent more money than they had. Now there may have been a very good reason for this (and "very good reason" can have a lot of different interpretations depending on who you are talking to), but in the end the choice was made to spend money that you didn't have. Now if that debt occurred because you didn't know that you were spending more than you had, then you failed with your budgeting. If your debt occurred because you didn't know how credit cards worked, then you failed to do the proper research before getting the product. Either way, the responsibility comes back to you. There was nobody standing over your with a gun to your head making you get the credit card (or eight credit cards as in my friend's case).
Now I can fully understand that people have a lot of frustration and anger toward credit card companies, but that doesn't make credit cards evil in themselves. They are simply tools and like most tools, they can be used for positive or for negative. The point of this site is to teach you to use them in a positive way and to your advantage or come to the realization that they aren't right for you and you should refrain from using them.
The point is that when people try to blame "evil credit card companies" or other circumstances for their current financial position and refuse to accept any responsibility for themselves, they will never be able to get their personal finances in order. They have accepted that other control their destiny and not themselves. The first step is realizing that you do have control to make the decision to get your finances in order and the decisions you made in the past have gotten you where you are now…