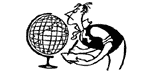 For those of you that have an interest about how the brain affects our decisions in regard to money, you'll want to take some time and read a thorough (but rather long) article on neuroeconomics in the New Yorker. A few of the observations from the piece:
On people's dislike of losing money:
During the past decade or so, economists have devised a series of experiments to demonstrate just how much we dislike losing money. If you present people with an even chance of winning a hundred and fifty dollars or losing a hundred dollars, most refuse the gamble, even though it is to their advantage to accept it: if you multiply the odds of winning–fifty per cent–times a hundred and fifty dollars, minus the odds of losing–also fifty per cent–times a hundred dollars, you end up with a gain of twenty-five dollars. If you accepted this bet ten times in a row, you could expect to gain two hundred and fifty dollars. But, when people are presented with it once, a prospective return of a hundred and fifty dollars isn't enough to compensate them for a possible loss of a hundred dollars. In fact, most people won't accept the gamble unless the winning stake is raised to two hundred dollars.
The limits of physiological economics:
In order to depict economic decisions mathematically, economists needed to assume that human behavior is both rational and predictable. They imagined a representative human, Homo economicus, endowed with consistent preferences, stable moods, and an enviable ability to make only rational decisions. This sleight of hand yielded some theories that had genuine predictive value, but economists were obliged to exclude from their analyses many phenomena that didn't fit the rational-actor framework, such as stock-market bubbles, drug addiction, and compulsive shopping. Economists continue to study Homo economicus, but many recognize his limitations.
Why behavioral economists have turned to neuroscience:
Acknowledging that people don't always behave rationally was an important, if obvious, first step. Explaining why they don't has proved much harder, and recently Camerer and other behavioral economists have turned to neuroscience for help.
On decision making regarding risks and investing:
When people make investments, they weigh the possible outcomes of their decisions and select a portfolio of stocks and bonds that offers the highest possible return at an acceptable level of risk. That is what mainstream economics says, anyway. In fact, people often have only a vague idea of the risks they face.
Investing without full information:
The results of the experiment suggested that when people are confronted with ambiguity their emotions can overpower their reasoning, leading them to reject risky propositions. This raises the intriguing possibility that people who are less fearful than others might make better investors, which is precisely what George Loewenstein and four other researchers found when they carried out a series of experiments with a group of patients who had suffered brain damage.
These are just a few of the issues the article tackles and it will be a good read for anyone wanting to know more about how our brains work when it comes to making investment decisions. Well worth the read…