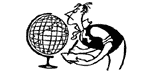 For those of you that have an interest about how the brain affects our decisions in regard to money, you'll want to take some time and read a thorough (but rather long) article on neuroeconomics in the New Yorker. A few of the observations from the piece:
On people's dislike of losing money:
During the past decade or so, economists have devised a series of experiments to demonstrate just how much we dislike losing money. If you present people with an even chance of winning a hundred and fifty dollars or losing a hundred dollars, most refuse the gamble, even though it is to their advantage to accept it: if you multiply the odds of winning–fifty per cent–times a hundred
...