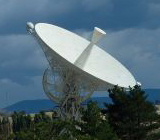 I took notice that over the last couple of months a lot of personal finance writers have had the blogoversaries. As I sometimes do, after reading about one of these (I can't remember exactly which one which is a shame because I would really like to thank that person) I went in and did a search to see if the domain name was available. I must get one hit for every hundred or so domain names I enter, so when one does comes back as available, it's always a pleasant surprise. I purchased Blogoversary.com on the spot.
The problem with this site is that there wasn't really a whole lot of content I could write for it so it wouldn't really fit in with our other satellite sites. So last Friday I asked Nate if he could write a simple code that would track bloggers anniversaries. We had the code and the entire site up by the end of the day.
It's pretty simple. Anyone can enter the date that they began their blog and it will generate a button code that can be placed on the their site. If the want, they can also enter their blog's name and the url (both optional)and it will automatically appear on the front page when their blogoversary day arrives. The whole process should take less than 5 minutes to complete which was one of our goals.
We have also decided to take a much different approach with this site. We aren't going to place any ads up on it for the foreseeable future mainly because we don't think that they would do well. In fact, we may not monetize it in any way. We both like the clean and simple look of it (we wish we could take ads off all the sites, but that just isn't realistic at this point and time) and would like to make more of our sites ad free in the future. This seems like the perfect one to begin this way. What's your opinion on this? Would you try to monetize it and if so, how would you approach doing it?
The big question is will there be any demand for something like this. I felt there might be since I am terrible with dates and if I didn't have something like this on my site to remind me, I am certain that my blogoversary would pass by without me even noticing. It will be interesting if there are others that have a similar feeling. If there is demand, I'm sure that there are a number of ways that we could expand with more buttons along the same theme.
This has been one of those sites that we were able to get up with very little problem (a rarity it seems for us). Basically it was a site that was conceived, created and finished in a single day. And the most amazing part of all this? In less than a week, the site is already #1…