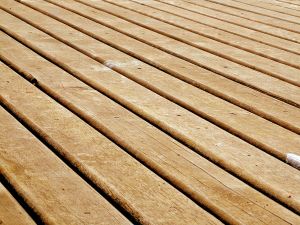 My mom wants to get a new deck for her house. The old one is quite old and really needs to get replaced. She wants it to be a good medium grade redwood. The problem was that I had absolutely no idea how much a deck should cost.
The first thing I did was make some calls to people who build decks to come out and give estimates to the job. I was shocked at the wide range of bids we received. We gave the exact same information to each contractor, but the estimates ranged from $2000 to $4300 for the deck. This really goes to show that when you are having work done, it is well worth your time getting a minimum of 5 estimates.
I briefly thought of trying to put the deck in myself, but I think it
...