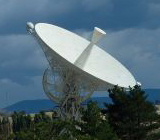 One of the decisions that Nate and I have decided to take is to invest in domain names. We believe these are great investments because they cost little (under $6 per year) and have the potential to earn a lot both in advertising income and sale value. The key, as with all investments, is picking the correct domain names. Here is a domain name that we recently invested in and the reasoning why we feel it could yield us a high return.
I decided that I really needed to get this satellite site up, so I put it up even though I don't have a lot of content for it yet. It's called forever stamp and I purchased the name on the chance that the US postal service does introduce a "forever stamp" as part of their postal increase request this year.
The concept received fairly warm reviews as a good idea in most of the media when it was floated earlier this year as a way to help individuals and businesses hedge against future postal rate increases. The concept is pretty simple and straight forward. Once someone purchases a forever stamp, that stamp can be used to send a first class letter at any time in the future. Even if postage stamp prices increase at any time in the future, the forever stamp would continue to be valid for sending a first class letter and there would be no need to pay any additional money.
Why the hurry to get it up? The forever stamp should get good media as discussions about the postal rate increases are discussed and I want to get it indexed before then. If the forever stamp does pass and become part of the US post office offerings, it should be an easy site to maintain. I would simply post photos of the new forever stamp designs as they come out with a bit of history of the stamp. A fairly niche site, but it probably would have value to a stamp company.
The risk, of course, is that the forever stamp is not adopted. While this may appear to ruin the site, I'm betting that it is a concept that will continue to be discussed even if it does fail this time around. I didn't see much of a risk either way. The problem will be coming up with another 5 pages or so of good content, but I will be working on that this month.