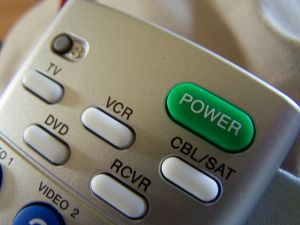 This idea was a simple "add one and one together" and you have a creative job with little to no start-up costs where you can make quite a bit of money. In fact, this would be an excellent part-time job or a fantastic job for any high school / college students this summer. I'm really surprised that there aren't a lot of people doing this considering how easy it was and someone could probably take this idea and turn it into a fairly large business if they wanted – don't forget where you got the idea 😉 .
As I mentioned before, my mom doesn't like to call the cable TV people to negotiate her monthly payments so I had to do it for her. After I made the post, I told a number of my friends about it and how simple it was for them to save money. I started to think about it and I wondered how many of them actually followed through with my advice. Out of the eight I called, only 2 had done so.
I talked with all those that hadn't made the call and inquired what was keeping them from doing so. Their answers ranged from they couldn't believe it would be so easy to do so to they were afraid that their cable would be turned off if they tried it. It was plainly obvious that for a lot of people, making that call to ask for the discount was difficult and they weren't willing to do it themselves.
Something easy to do and people weren't willing to do it for a variety of reasons meant that there was an opportunity to make money with little effort. I made the following deal with each of them. I would get them a discount on the exact same cable TV services they currently had and they would pay me the first month's savings of anything I could get. I'm sure I could have charged more if I wanted to, but they were my friends and this seemed to be the easiest and most straight forward way to charge for the service.
It wasn't too difficult to convince them to pay the charges, but they were friends so I imagine it would take a bit more work to convince people you didn't know. Still, I think that doing so wouldn't be extremely difficult, especially since I believe word of mouth would get around fairly quickly and you would get referrals (something that has already happened to me). For the six friends, this is the amounts I was able to save them:
$19.95
$24.95
$36.25
$39.25
$42.50
$42.50

That makes for just over $200 ($205.40) for under an hour on the phone. Even if you include the time it took convincing the friends, I didn't spend more than 3 hours. If you decided to do this, some hints that I learned with my experience.
Don't call with them in the room with you – if they see how easy it is to get the discount, they may not want to pay.
Once you have gotten the discount, you will want to have them call back to confirm the price changes have been made. I got off the phone with one friend, told him the discount and he wouldn't believe me until he called and confirmed himself.
Have all the needed information in front of you. They will ask questions to confirm you are the person you claim to be including name, partial account number and address (at least when I called)

Not only is this a good way to make money, it can be a recurring revenue generator. The specials last only 3 or 6 months. Make a note of how long the special lasts so you can contact them when their discount rate is set to expire and get another discount for them and another payday for you…