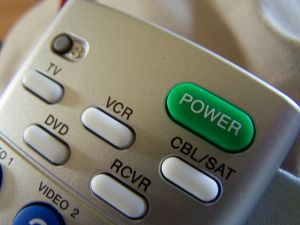 I don't know why people don't like to call the different companies that give them services to try and get a better price, but there are a lot of people out there. My mom is one of them. I wrote last September that we shaved my mom's cable bill from $65 to $39.95 a month last September. After doing so, I specifically told her that she needed to call back every 3 months to get a better rate, which she promptly failed to do. Even worse, she decided to upgrade her account to a silver level to get some of the premium movie channels and I found she was paying $79.20 a month for cable.
That was ridiculous when there were other competing firms, such as dish network bundles, offering a free month and $29.95 a month after that for similar service. So I gave a call to the cable company today to see if we could get a better deal for her. I simply called like I always had done in the past and went directly to the cancel service option. I explained I had a better deal from one of their competitors (they asked which offer and I gave the company name and the offer), but really didn't want to go through all the hassle of changing if they could give me a similar deal. While they didn't match the deal, they did drop the rates significantly over what she had been paying.
They actually came back with a number of different options and I ended up taking the one that offered the exact same service (including the premium channels my mom likes) for $39.95 a month rather than the $79.20 which is good for 6 months – that's a nearly a 50% savings a month and a total savings of $235.50 over the 6 months of the offer. Certainly not bad for a 15 minute phone call.
This goes back to my philosophy that most people can save a significant amount of money by following through on painless saving – my mother has the exact same service that she had yesterday, but is paying half the price for it for it. And that money can go straight into an investment account instead of into the pocket of the cable company.
It also is a great illustration that saving money is the best investment that you can make. 15 minutes earned me the same amount that $4,500 in a 5% account would have earned in a full year. This is the reason I don't understand why people are not willing to make the calls – the worst that can happen is they service says "no" and you pay exactly what you have always been paying – or more likely you can save hundreds like I just did for my mom.