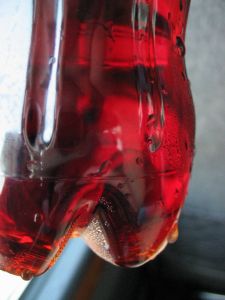 I've been opening my mail that had been saved for me in the US and among all the junk mail, I found coupons for 30 2-liter bottles of any coke product. These were the result of a game that Coke ran for the winter Olympics where you could get 3 free tries a day with each win worth 5 free bottles.
So the question is, what do I do with all of this? As I wrote earlier, I have given up soda which has saved me over $1000 a year and while the 30 free bottles are tempting, I certainly don't want to get into the habit of drinking soda again.
This is a classic example on how something that looks like a wonderful deal (free) can end up costing you a lot of money in the long run. This is a trap that is often difficult to see coming and the reason that companies do give away freebies. It would seem perfectly acceptable for me to take the free bottles of Coke and brag on what a wonderful deal I got. If I take the soda up again, however, that's a potential of me getting hooked into a habit that has cost me a lot in the past – something that I'm not willing to do. In this instance, free has a high long term cost (at least in my case).
So if you had 30 free bottles of coke that you don't want, what would you do with it?