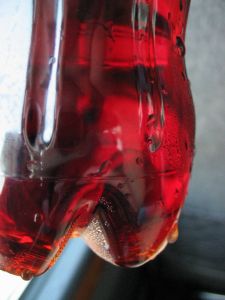 I've been opening my mail that had been saved for me in the US and among all the junk mail, I found coupons for 30 2-liter bottles of any coke product. These were the result of a game that Coke ran for the winter Olympics where you could get 3 free tries a day with each win worth 5 free bottles.
So the question is, what do I do with all of this? As I wrote earlier, I have given up soda which has saved me over $1000 a year and while the 30 free bottles are tempting, I certainly don't want to get into the habit of drinking soda again.
This is a classic example on how something that looks like a wonderful deal (free) can end up costing you a lot of money in the long run. This is a
...