Some updates on the wealth coins and where they are these days.
Wealth coin #3 made it's way from Hollywood, CA from Liz up the coast to Cashmere, WA where David from Blogography has taken possession of it and has the right idea when it comes to these coins:
Now… before all the nut-jobs out there decide to send me an email which condemns me to hell for worshiping pagan idols or some crap like that… please repeat after me… IT'S JUST FOR FUN!!

Though, if I were to go shopping for a god, I think anybody branded "the god of wealth" would be at the top of my list.
David also put together a nice little piece of art work featuring the coin: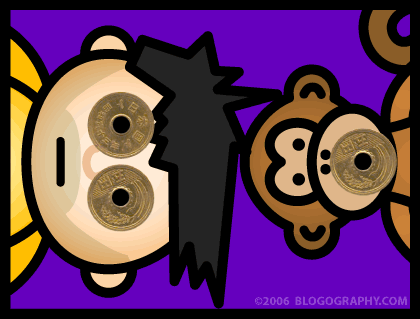 Coin #3 is off
...