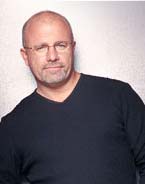 I was skimming through the forums and discovered that Dave Ramsey is God:
Read the book and it's like the bible. Full of truth. If you follow it, it will lead you out of debt. Once you learn to stop borrowing, you really do free up your money and you're able to say. I guess it's about putting things in the proper order. Dave wants you to have your toys, but not before you can afford them. Sometimes we think we can afford things because we can make the payments, but this is not true. If you think that way you will always be paying someone else other than yourself. Great book, go out and get it. I just loaned mine to a friend who keeps bouncing checks, losing $300 – $400 in bounced check fees!!
I always wonder how to best respond to post like this (actually, I usually stay out of the forums and let everyone go about their discussions without my interference). This is my basic take on most of the debt and personal finance gurus out there:
They give simple and easy to understand advice. They do this for a reason. When you are in debt and trying to get out, you don't want a lot of choices. You want a simple step by step method to help you get your finances under control that isn't complicated. That's exactly what the personal finance and debt gurus give.
What you learn after awhile, however, is that simple and easy aren't always best and if you're unlucky and the exception to the rule, in certain circumstances the advice can even be detrimental. I guess I have faith that if someone is smart enough to begin tackling their debts and get their personal finances in order, they'll be smart enough to come to this realization in time.
While I don't agree with some of the approaches that some of these personal finance gurus advocate, I feel that someone doing anything to improve their knowledge in regard to personal finances is one step ahead of the person who isn't. If the gurus are able to motivate someone into getting their finances in order when they wouldn't otherwise do so, then give the guru credit.
I can also see to some degree how they get deified by those that use their system. If you were in debt up to your ears and found a system that help you break the cycle (even if it wasn't perfect), you'd probably go around singing it's praises. It's new to you and it worked and you have a heavy burden lifted from your shoulders. That probably looks like a miracle to a lot of people.
Still, when I see people trying to convince others that the personal finance gurus are Gods, I must admit I have to bite my tongue…and remember that we all have a learning curve to go through when it comes to personal finances.