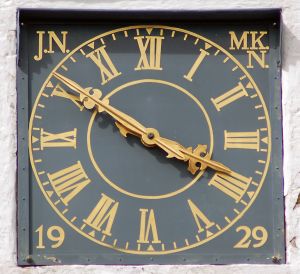 Packing has given me a lot of time to think (it doesn't take a whole lot of brain power to put things into boxes) which I haven't had lately to consider more where I want this blog and the main site to go. As I mentioned earlier, I haven't been happy with where things currently are and want to make some changes. Here are some of the issues I've been struggling with and thinking about:
1) A post over at Adult ADD & Money got me thinking about how to make a personal finance blog entertaining enough for the average person to come and want to read. Basically, how do you make personal finance entertaining? It takes a special skill to take the everyday personal finance information and make it entertaining enough to read for someone who isn't really into personal finance. Not being the most skilled writer, this often makes it difficult for me to achieve. It's something that I need to work on, especially with the everyday personal finance topics that really can be boring.
2) Who am I writing for? This is a tough one because currently most of my visitors seem to be other pfbloggers and I feel that I write in that direction to some degree because when I do, I get more comments (and everyone knows that writers love comments). That, however, isn't who I want to be my main audience. I'd actually love to have an audience that is only mildly interested in personal finances (thus comes the entertaining aspect again), but could find quality information here that they could take with them and improve their own finances. I'm still not sure how I can attract an audience like that.
3) Creating useful content. This is what I started changing with the gas saving tips. Once I get through the entire list, I should have a good quality destination place for anyone who is looking to save money on gas where they can get extensive information on the subject. I also am stealing an idea from Retire Young and Wealthy and will likely turn all this information into an ebook (although I will not sell it, but rather give it away for free). This is what I have decided is my best chance of attracting that "mildly interested in personal finances" demographic to at least take a look at what I'm writing. I know that this blog is going to look like crap until I can get that finished which will likely be a couple of weeks, but have decided that the long term trade-off will be worth it.
4) More experiments. Let's face it, experiments can be downright fun if done right (or downright boring if not). Still, I'd like to take the time to think about interesting experiments with personal finance and see what results come up. Moving back to the US will give me a lot more opportunities to do this which I'm excited about.
5) I need to chill and get back to writing what I enjoy writing. In my attempt to make this my full time job I've neglected doing the writing that I enjoy the most. I'm at the point that I think I can stop looking at the numbers a bit and just concentrate on doing the things I like to do. That has always been the ultimate plan.
…and time to do some more packing.