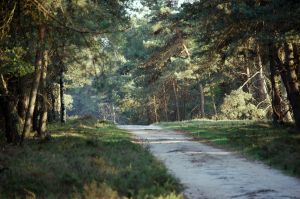 I spent a good part of yesterday trying to come up with a plan to make this blog a better example of what I want. I now have a plan, although I'm not sure how it will work. It is a bit different than anything I've seen taking place on other personal finance blogs which either means it is something unique or that there is a reason that nobody is writing that way. We shall soon find out 😉
I'm debating whether to write the new plan out or simply begin it and let people see for themselves. Since I'm still in the process of packing and getting ready for the move back to the US early next month, I probably won't be able to implement it fully until I get back and settle in a bit. So what I think I'll do is begin the best I can for now and then once I'm settled in, explain a bit more of what I'm trying to do. I think most of it will be fairly obvious once I begin.
I'll at least give it a try for the next 3 months and see how it is received by those that visit here. If it doesn't produce the results I want, then I can always make adjustments or even throw in the towel and begin with something else. Hopefully it won't come to that and it will create content and results I'm happier with. We shall soon see.
I think that it's important to step back and reflect where you are every once in awhile like I did yesterday (both with your finances and in all aspects of your life). I probably don't do this enough. By forcing yourself to look where you are today and where you want to be in the future, you can place those steps in front of you to get where you want to be going instead of getting stuck in the same daily pattern that has built up around you. It was a good exercise for me and no matter where things end up, I'll be moving beyond where I am today and onto something (hopefully closer) to where I want to be.