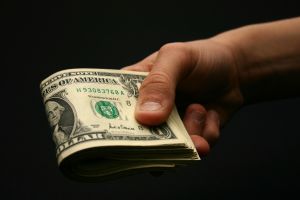 It seems the media is taking shots at Rep. William Jefferson of Louisiana for having $90,000 in his freezer and claiming there is a rational explanation:
It takes a particular kind of nerve to be filmed taking $100,000 in alleged bribe money out of an FBI informant's car, have the FBI later find the same cold, hard cash wrapped in aluminum foil in your freezer — and then adamantly claim that you have done nothing wrong.

But Rep. William Jefferson of Louisiana has that rare trait — to the horror of his fellow Democrats who are hoping to convince voters that it's the Republicans who are corrupt. "There are two sides to every story," Jefferson said, restating
...