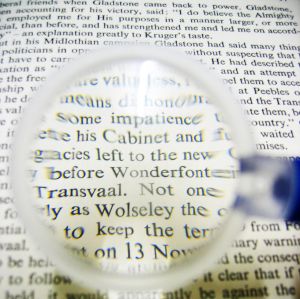 If you're looking to reduce your debt and get your personal finances in shape, one of the first steps you need to take is to tackle the Leaky Wallet Syndrome.
The difficulty with holding onto money is that it only takes a single weakness to lose it entirely. By weakness I mean that something has caught your eye that is so desirable that you will buy it spite of the fact that you cannot afford it. Whatever this purchase or payment may be, it psychologically reaches your personal threshold where having something right now is more important than having something tomorrow. There is a trigger that sets aside your normal, balanced decision-making with instant gratification…
It's important to first recognize where your weaknesses are and then to take steps to address them so that they are no longer leaking money out of your wallet. While certainly not easy, once you have identified the leaks, you do have the ability to take action to stop them – something that you can't do when you can't see the leaks in the first place.
**********************************************
Weight loss is a $35 billion business and with that much money floating around there are a lot of weight loss scams that have emerged. Some hints to spot a weight loss scam and save yourself money:
Claims to be a "secret" formula
There's no physical address for the business
They promise rapid weight loss
They state that they can help a person lose fat or cellulite in a specific part of the body
They promise permanent weight loss
Just like getting your finances in order, there is no miracle instant fix. You need to address the reasons that you put on weight just as you need to address the habits that have put you in debt when getting your personal finances in order. Don't fall for weight loss scams because the only thing you'll be losing is your hard earned money.