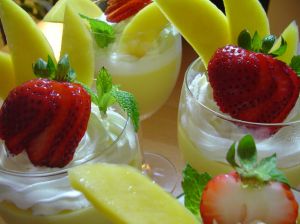 The most effective way to reduce your food costs is to eat your meals at home rather than eating out at a restaurant. That being said, there are times when you'll want to eat out for a variety of reasons. Even when you decide to eat out, there are three simple steps you can take to help reduce your bill. Knowing these will help keep your restaurant bill to a minimum:
Order A Set Menu – Choosing your meal a-la-carte is almost always more expensive than choosing a set meal. This holds true even at fast food restaurants.
Pass On The Beverages – Alcoholic beverages and soft drinks are one of the places restaurants make large profits. Simply ask for a glass of water with a le
...