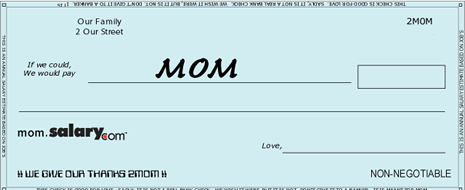 Let me be the first to say that I don't think a true price can be placed on the job of "Mom" – and unfortunately the business world doesn't acknowledge the job of Mom well since there is no salary being given by businesses for the work done. Salary.com has taken a unique approach and created a calculator that takes the work of the average mom and calculates what it would be worth if the same work were to be done in the business world.
Since the calculator doesn't apply to Japan, I have taken my sister as the guinea pig to see what her worth is according to the calculator. The first questions are:
Number of children

Pre-school age (0-5 yrs) 0 1 2 3
...