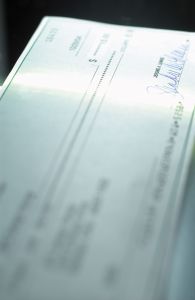 While balancing your check book is not a difficult thing to do, the statistics say that you probably don't do it. According to Moebs Services, an economic research firm, 87% of consumers don't balance their checking accounts.
If you don't know how much money is in your account, you're much more likely to bounce a check or incur some other type of bank fee. Many people assume that they can rely on their ATM receipts to keep track of their checking balance, but these do not show outstanding checks. They may also not show debit card transactions which can lead a person to think there is more money in the account than there truly is.
The first step to rectifying this sit
...