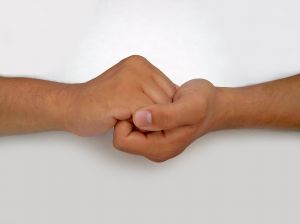 We are always on the lookout for sites and blogs that provide good quality content that may be interesting to our readers. If you have a site or blog that you think is similar to one of our many sites, please feel free to contact us to trade links.
We're pretty liberal when it comes to trading links. we don't particularly care if you are new or not as long as you provide information that could prove valuable to the readers that come here and all our other site. I also know how hard it is to trade when you are first starting out.
Site Name: Real People, Real Finances There are close to 100 active blogs in our network. Simply take a look through all the blogs and see if there are any that you think are similar to yours.
Site Name: Saving Advice
URL: http://www.savingadvice.com
This is my main site and we have a personal financial blog link section
Site Name: Financial Baby Steps
URL: http://financialbabysteps.blogspot.com
This is the blog I run for my niece and she loves to trade with others that write about finances and education.
Site Name: Personal Finance Advice
URL: http://www.pfadvice.com
This site here.
Simply place the links up on your site and email me Including your URL, your blog's name, and your top 3 choices among the Real People, Real Finances blogs. As a bonus, if you link to all 4 of the above sites, I will give you an extra link on any of my satellite sites (these are 20 other sites that I run – you can see one here and then see all the others in the drop down box in the top right corner – please let me know which satellite site you'd like if you do link to all 4 above) or you can choose an additional blog in the Real People, Real Finances network.
If you have any questions, feel free to email me or leave a comment. Thanks for visiting and I hope to hear from you if you feel that my sites are worth recommending to your readers.