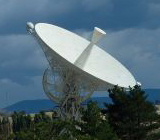 We finally have a new look for the satellite sites. It will be interesting to see the effect that the new design has as we have added more advertising than we had before. Hopefully this in addition to adding the managers, we'll see an increase in both traffic and profits from the sites. You can see the new look at:
Some of the other changes we made:
Added a link to our main forums
Added a link to sign up for our newsletters
Added a drop down list that has all the current satellite sites that are up (note: a couple are still being worked on)
Fixed the related resources so that we can trade links and Nate put in an automatic checking system (unlike bloggers, websi
...