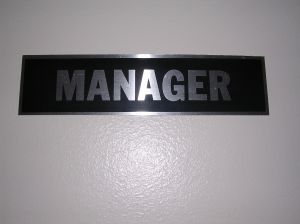 As I have mentioned before, one of the big problems with setting up so many of the satellite sites is that I don't have time to promote them and basic promotion goes a long way to bringing in traffic and ultimately income. So we needed to come up with a new way to promote the sites and Nate and I sat down and came up with the following plan. We are going to get managers for the satellite sites.
The basic idea is as follows. The manager of the site is responsible for putting up new content a minimum of once a week as well as some minor promotion. That is the minimum – they can do much more if they want depending how motivated they are. In return, they'll receive half the money the site generates on a monthly basis.
The system has advantages for both us and the managers. We have the sites actively managed with new content going up which should increase traffic and thus income. The managers take over a site that is already established and bringing in some type of income (something that would take awhile if they don't currently have any web presence). The also will receive a lot of promotion for their writing which would be difficult for them to get on their own. The new articles they write will go out in our weekly newsletter which will drive traffic to the sites that have new content each week. If appropriate, the articles may also appear in the news section on the main site and in this blog.
In addition, they get a private, free course in how I have gone about promoting my sites. While I don't consider myself an expert, I have learned a lot of things along the way. I will be teaching each of the managers all these things to help them increase the revenue from the site they manage. From this, if the manager ever wants to go out on their own in the future to build their own network of sites (or even an individual site), they'll have a good working base of knowledge on what needs to be done to get a website to earn a decent monthly income.
We have already found three people each who will each manage one of our satellite sites on a trial basis which will begin tomorrow. Since we are just beginning this, there will obviously be some issues to work out, but both Nate and I feel pretty strongly we can turn this into a win-win situation and adopt it for all of our satellite sites eventually. We assume that we'll lose some money in the short term over what we are currently making since we'll be splitting profits, but feel having the sites actively managed will make them more valuable over the long run and ultimately produce more revenue for everyone involved. We'll see how it goes this next month and see if we can see an increase of revenue next month over the totals for those sites this month.