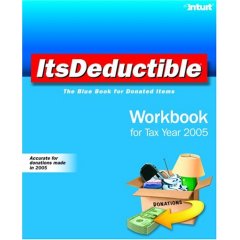 With the tax deadline right around the corner, you have already finished your taxes or will be finishing them soon. now is a great time to look at what deductions you were able to take and see if you can increase them for next year.
If you file a Schedule A (Itemized Deductions) when doing your tax return, you can claim hundreds of dollars in charitable contributions with just a small effort. In fact, you have most likely been short changing yourself on legal tax deductions in the past simply because you didn't know what your contributions were worth or what exactly you were allowed to deduct.
The simplest way to maximize your charitable deductions check out a book called It's D
...