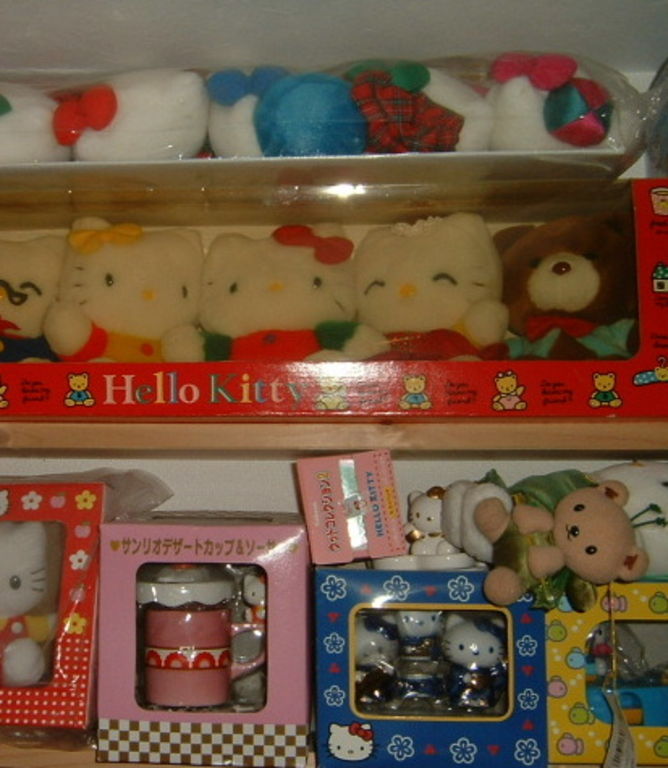 Hello Kitty piled to the ceiling
I really didn't want to get into more detail about the entire Hello Kitty business because, let's face it, it forces me to reveal that I know more about Hello Kitty than is healthy for any grown man to know (how many men do you know that can name all the members of Hello Kitty's family, when she was born or how to tell her apart from her twin sister Mimmy?) Furthermore, all my ads here are going to start being for Hello Kitty related websites & items and that really will be depressing.
Before I get into how my wife turned her hobby into a business, I request that people don't use words like "inspiring" in the commen
...