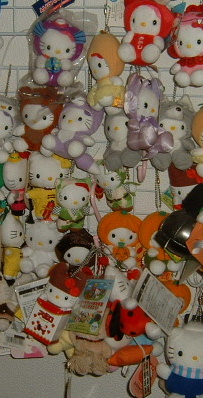 I mentioned earlier that anyone can turn their hobby into a money making venture. While I do truly believe this, putting it into practice can sometimes have some horrifying unintended consequences. My house is a perfect example of this.
My wife has always thought that Hello Kitty was cute and she would buy an item here and there to display. When we were considering purchasing a house, we decided that we would need some extra income to be able to afford the place we wanted. I explained to her that she could take any hobby she had and we could make it into a money making venture. Her choice was Hello Kitty.
Thinking back, I should have made her pick something else right then and there, but fo
...