Welcome to the 39th edition of the carnival of personal finance. I decided to take a different tact with this carnival by ordering this week's entries by when the blogs were started (newest ones first to give you a perspective of what the new generation is writing) with a link to their entry this week as well as to their very first entry. While I know this makes it more difficult to find submissions on a particular subject, I feel it is sometimes beneficial to read outside your normal focus.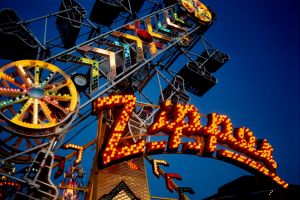 I found it fascinating how the different writers started – many did with an introductions while others just dove in and began writing. It was kind of fun to take a look back at how each one began and I hope it brings a small twist to the normal personal finance reading. I also took a quote from the submission that either struck me as good or seemed to represent the submission.
A number of people submitted multiple entries. I made the decision that with so many being submitted that it was best to limit each to a single post. I also for the first time did not include one entry. While I'm all for freedom of speech, I also consider this a family friendly place to visit and didn't feel that the particular post was such. The post was also more creative writing (as described by the submitter) than personal finance.
Finally, I have highlighted my favorites by displaying their names in red – as those who read me know, my sense of what is good is a bit quirky and I tend to lean toward writing that has some humor in it so my picks may be completely different from what you find to be the best. Enjoy the reading – it should keep you occupied for some time.
Inchoate Random Abstractions: March 9, 2006 (It's Not a Good Deal….)
This Weeks Entry: What I Sort of Learned from the Latte Challenge
Quote: "If you really want to save money, it's important to figure out not just what you're spending your money on, but when and why you're spending it."
Money Talk$: March 8, 2006 (Bottled Water)
This Weeks Entry: Parking in the Farthest Space from the Door
Quote: "Of course I have to fight the urge to get a recordable mp3 player so that I can record my thoughts as I walk alone, beyond the vehicles belonging to the rest of my collegues, who wasted gas, tire life, and reflective thoughts by parking close to the door."
Money Experiences: March 3, 2006 (Hi)
This Weeks Entry: What your house is really worth
Quote: "…until you actually have the cold hard cash in your hand (or bank, preferably), your disposable income hasn't changed. All you have is wealth on paper."
Our Money Matters: March 3, 2006 (Welcome to Our Money Matters!)
This Weeks Entry: Trimming Reoccurring Expenses
Quote: "Reoccurring expenses which are not legally enforceable or essential provide the greatest opportunity for savings because they can be reduced or eliminated without signficantly impacting quality of life."
The Net Worth Blog: February 26, 2006 (The Savings Account Treadmill)
This Weeks Entry: Investment Strategy: Long-Term Stock Returns…Is Your Expectation Too High?
Quote: "That means even if the earnings of the S&P 500 didn't increase one penny for 17 years, you still would have made a cumulative 42% return, or a 2% CAGR, just because of multiple expansion."
It's Just Money: February 22, 2006 (About Me)
This Weeks Entry: What if we weren't so private about our personal financial lives?
Quote: "What if we got together with our friends once a month and compared our balance sheets? What if this was the social norm? What if EVERYONE, not just us whacky personal finance bloggers, posted our net worth statements every month?"
Aridni: January 27, 2006 (Weekend Warrior–Make money after your 9 to 5)
This Weeks Entry: Will $100K/year be enough for your style?
Quote: "Society expects different qualities of life for different people."
Fire Valt: January 26, 2006 (Welcome!)
This Weeks Entry: Information vs. Wisdom
Quote: "What we need is wisdom, and it would probably help if there weren't so much information to get in the way."
The Investimist: January 14, 2006 (Why am I doing this?)
This Weeks Entry: Automatic IRAs — a Quick Fix for Workers Without Pensions?
Quote: "It is the poor that need the help the most, which is why individual Social Security accounts are such a bad idea. If they don't make it truly automatic, many lower income employees would opt out so that they could pay for things like food and rent."
A Penny Saved…: January 11, 2006 (Welcome To A Penny Saved)
This Weeks Entry: New Parent Money Mistakes Part 1
Quote: "I think it might be more financially responsible to make sure that there would be enough money to pay off the household debts (mortgage, unsecured debt, car loans, etc.) as well as enough to continue the lifestyle long enough to effect a change in lifestyle ."
Mapgirl's Fiscal Challenge: January 7, 2006 (Open For Business!)
This Weeks Entry: Visa Extras?
Quote: "Now that I can use my check card in a manner similar to my credit card, I think I might end up with some interesting rewards back."
Raising 4 Boys: January 1, 2006 (Welcome)
This Weeks Entry: Thank God for the Child Tax Credit
Quote: "While this is a great deal for those of us with kids, I'm not all that crazy about the government essentially paying people to have children."
Ask Uncle Bill: December 19, 2005 (What This Is All About)
This Weeks Entry: Mr. Market And The Upside Down PE
Quote: "And what attracts Mr. Market? Return, pure and simple. And liquidity or the ability to quickly buy or sell an asset. Mr. Market is looking to make money on his investment and the ability to turn the asset into cash quickly."
A Financial Revolution: December 17, 2005 (Power Of A Drip)
This Weeks Entry: How Many Stocks Are Needed To Reduce Risk
Quote: Once you own eight stocks in different industries (and that part is key!), the benefit of adding more stocks in an effort to reduce nonmarket risk is minimal."
Funny Munny: December 15, 2005 (Nick's Finance Blog Secret #1: U$e Lot$ of Dollar $ign$)
This Weeks Entry: Verizon Is One Sneaky Telecommunications Corporation!
Quote: "In order to purchase Comcast's internet services without also buying into its cable service, I would need to give them one of my kidneys wrapped in an enormous ball of cash. "
Gualberto Diaz: December 9, 2005 (Google to be added to Nasdaq Index?)
This Weeks Entry: Blue Holdings Conference Call
Quote: "If you look at fashion trends, these companies that have created a high end image, have had stronger staying power than companies that have decided to market to the masses."
My Financial Journey: December 7, 2005 (Welcome)
This Weeks Entry: Reasons why you should not save for retirement
Quote: "I'm starting to realize that you don't always need to know everything or have the best idea in the world to be successfull, everyone has the potential to be successfull. Just very few people act on their potential."
Don't Mess With Taxes: November 14, 2005 (It's the most wonderful time of the year)
This Weeks Entry: IRS and debt collectors, a partnership made in
Quote: "Combine (people's distain for the IRS) with the horror stories about debt collectors and it's easy to understand why some people think this might be the Worst. Idea. Ever."
Career Intensity: November 14, 2005 (Welcome to the Career Intensity Blog)
This Weeks Entry: Your Money or Your Life
Quote: "It appears as if money has some power over us – the power to make a difference in our lives. The truth is that money only has the power we assign to it."
Journey To Financial Freedom: November 13, 2005 (My First Welcome Post)
This Weeks Entry: Retire Rich – Factors that you must consider for retirement
Quote: "My personal advice is don't make too much since we do all the things with just an income. Except you own a higher income or you have the ability to make more money."
Tired But Happy : October 25, 2005 (Whether to winterize)
This Weeks Entry: Rollover IRAs: Not as easy as you think
Quote: "After spending two months sitting on hold at the investment company's call center, and tracking down busy (and unfriendly) HR people at two different companies, I submitted all my paperwork. And guess what? THEY MOVED THE WRONG ACCOUNT. That's right. They liquidated a completely different 403b account that I was not attempting to move, and sent a check with no paperwork attached to the HR department of my current employer. "
Young and Broke: September 19, 2005 (My First Tip: Go BYOB)
This Weeks Entry: Merging Married $
Quote: "Sure, I like romance like anyone else, but I'm pretty firmly rooted in reality and I don't think that people should march into marriage with blinders on."
Life in a shoe: the methods and madness of one mother of 7: August 31, 2005 (The View From Outside)
This Weeks Entry: Kids For Hire
Quote: "If they choose to put some of their spending money into savings as well, Hubby and I match the funds. It's like a 401K, but when was the last time you got a 100% match?"
Financial Options: August 17, 2005 (Indian Stock Market on a roll)
This Weeks Entry: The Week Ahead: Your Financial Roadmap for March 6-10, 2006
Quote: none – weekly round-up
Frank the Financially Savvy Atheist : August 3, 2005 (Yookozo – welcome in Japanese)
This Weeks Entry: What I'd waste money on if I could
Quote: "I'm practically salivating right now. Slobber is getting all over my keyboard as I type. My co-workers are starting to wonder if I'm alright. This is the most awesome system that I could imagine."
Sitting Pretty: July 27, 2005 (The Primary Earning Years – Age 30-45)
This Weeks Entry: Home Sweet Home
Quote: "Think of (home equity) as an insurance policy rather than the proverbial ATM in which to extract cash."
Searchlight Crusade: June 8, 2005 (About DM)
This Weeks Entry: Joint Loans
Quote: "The easiest way to get people to sign up is to promise the moon, and until you get the final loan paperwork you have no way of knowing whether they intend to deliver what they said."
Chief Family Officer: June 7, 2005 (Welcome!)
This Weeks Entry: Five Tips To Make Your Spending Plan (aka Budget) Work For You
Quote: "I don't think I'll ever achieve the "perfect" system, but that's not my goal anyway. My goal is simply to manage our money, and I think I'm doing that pretty well."
Pacesetter Mortgage Blog: June 4, 2005 (Save $76,000 When Making Your Offer To Purchase)
This Weeks Entry: The #1 Way to Finance a Home Improvement
Quote: "If Dick and Jane hadn't looked first to the new "first mortgage loan" they would have made a $26,298 mistake!"
Mighty Bargain Hunter: May 26, 2005 (Whoa! What happened?)
This Weeks Entry: Creative Mortgages, Part 1
Quote: "Markets that deal with these kinds of mortgages must resemble a big huge game of musical chairs."
Adult ADD and Money: May 3, 2005 (Shopping Lists)
This Weeks Entry: The ART? of Money Management
Quote: "The way that you manage money is a reflection of how you are actually living you life. Life is the ultimate form of art. By viewing money management as a personal reflection of your self, this should enable you to take more control of the day to day money decisions that is going to have the greatest affect on your finances."
Five Cent Nickel: May 1, 2005 (Welcome)
This Weeks Entry: Ten New Money Scams
Quote: "Identity theft is the coutnry's fastest growing crime, and ID thieves are increasingly targeting children."
A Geek's World: April 25, 2005 (My first entry or an Introduction)
This Weeks Entry: An Interesting Chart
Quote: "My mother worries about my investments in the stock market. She believes that investing in the stock market is not much better than gambling in Vegas (not too mention less fun)."
No Credit Needed: April 6, 2005 (Welcome, AKA, The very first post…)
This Weeks Entry: Cash Only Experiment (Dead In Water)
Quote: "Hmm… How should I say this? I failed? I messed up? I stink?!? Any way you put it, I made a miserable mess of the Cash Only Experiment."
Canadian Financial Stuff: March 17, 2005 (First Entry)
This Weeks Entry: Kids and University: Better use an RESP
Quote: "So, just for the 20% "kick up" you should start one of these things for your kids."
Frugal Wisdom From Wenchypoo's Warehouse: February 12, 2005 (The Truth About Hybrid Cars and Oil Dependency)
This Weeks Entry: Financial Responsibility Meets Homeland Security
Quote: "Is this a tremendous waste of taxpayer dollars, or what? Active terrorists exist, yet the people in charge of preventing future attacks are bogged down with people who simply paid off debt."
Blueprint for Financial Prosperity: January 31, 2005 (Bargaineering Launch – Day 1)
This Weeks Entry: Should You E-File?
Quote: "Strictly by the numbers, it's not financially correct to E-File but you should do it anyway because the peace of mind you get from knowing something as important as your tax return won't be lost in the mail is worth way more than a measly $10 E-Filing fee."
Insure Blog: January 31, 2005 (Welcome!)
This Weeks Entry: Insuring Mrs Cleaver, Part 2…
Quote: "So here's my thinking: if a 30-something owned both a DI policy and a LTCi policy, and she was eligible for benefits under one, it seems likely to me that she'd meet the test of the other, as well. Flawed, yes, but not (IMHO) fatally so."
Million Dollar Goal: January 31, 2005 (Net Worth Snapshots)
This Weeks Entry: My Credit Score
Quote: "The numbers look pretty good as I recieved scores of 783, 783, and 778. So, what the heck is a credit score anyway?"
Everybody Loves Your Money: January 1, 2005 (Welcome to Everybody Loves Your Money)
This Weeks Entry: Keeping Up With the Jones' Happens in Many Ways!
Quote: "If I had a nickel for every time someone snubbed their nose at me for my saving habits I could probably retire now."
Multiple Mentality: December 14, 2004 (Disclaimer)
This Weeks Entry: Big Payoff
Quote: "What would happen if we suddenly paid off all our credit-card debt?"
Fat Pitch Financials: August 12, 2004 (Welcome!)
This Weeks Entry: Phil Town's Rule #1 Book
Quote: "The first thing I noticed about Phil's book was its subtitle, "The Simple Strategy for Successful Investing in Only 15 Minutes a Week!" A line like that usually makes me run for the hills…"
Money And Investing: January 30, 2004 (You won a million dollars! Now What?)
This Weeks Entry: Saving Enough? When Am I Saving Enough?
Quote: "I believe that you have saved enough only when you can be sure that you will be able to maintain your current standard of living forever or at least until you are a hundred years old."
Roth & Company Tax Update: November 9, 2001 (Finance Committee Passes Stimulus Package)
This Weeks Entry: It's Not Good, But You Can Get It In Large Quantities
Quote: "If there were a deduction for personal grooming, any accountant claiming it would be doomed on audit…"
That's it for this week. I hope you enjoyed the reading. Next week's Carnival of Personal Finance will be hosted at All Thing Financial and you can find out more information and the entire schedule at Consumerism Commentary