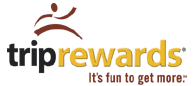 If you are planning to stay at a hotel, a bit of comparison shopping may get you the room for free (or the first night if you're staying longer than a single night). That's because Trip Rewards has an offer of get the Guaranteed Best Available Rate or It's Free program. An example of how it works:
Step 1: You view the Terms and Conditions and then book a one-night stay at a participating TripRewards hotel in Chicago, IL, (USA) on the triprewards.com web site or through the toll-free number, 1-800-FOR-TRIP, for a room rate of $100.00.

Step 2: You find a room rate of $90.00 through an unrelated web site for the same hotel, same night, same room type, same number of guests an
...