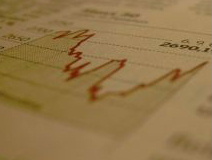 Welcome to the 12th edition of the Carnival of Investing.
The first five submissions are the ones I liked best (in no particular order) which really doesn't mean a whole lot – especially as they pertain to information about investing. My sense on these things is a bit quirky, but what can I say – I like what I like. And for whatever reason, they caught my attention and I enjoyed them. Most of the rest are well worth reading and cover numerous topics. After my picks, the submissions aren't in any particular order – just how they happened to be as I read each and left my comments.
My feeling on carnivals is that many are turning into simply a "submit and post" extravaganza which is truly a shame. Since I'm going to be hosting several this month, I want to try and give more than just the line the author submitted and also include some of my own thoughts. I don't know how well I succeed in doing this, especially since after reading some of these my thoughts stray off on tangents that are completely unrelated. I do hope, however, that it gives a bit more perspective to each submission and it's obvious that I didn't simply copy and paste the entries. If I failed, feel free to lambaste me in the comment section
Without further ado
To begin, let me apologize to Blueprint for Financial Prosperity whose Interview With Phil Town on his new book went missing in email land somewhere…
My Comments: A good look at some of the thoughts behind what went into writing the book and reading the interview should make it a bit more enjoyable to read (which from a previous entry you know I'm already going to be doing). You can't go wrong with compound interest as the Indians from Manhattan well know, and if I can put that interest on the fast track, I'm all for it. And lest we forget about it among all this talk of money, it's important to never forget that the "truth is, money doesn't make you happy or a nice person, it just means you have the means to live the life you want. What kind of life is up to you…"
Editors Choice:
Frugal Wisdom From Wenchypoo's Warehouse takes a look at long term market forecasting in her post Market Forecasting is Like Fly Fishing (L-O-N-G)
My Comments: I'm a sucker for a good analogy anytime. especially when they don't appear they can be connected at first glance. "Now, back to the fly fishing–when anglers go fly fishing, they throw their hooks far and wide into the water in hopes of catching something between the hook and the boat. It may be a fish, or it may be someone's boot–you don't know until you reel in. Most of the time, you've caught nothing but water. The very same goes for these so-called "forecasters"–…" Me? I have the perfect predictor of what the baby boom generation is going to do – my dad! He was born about 5 years before the first of the baby boomers so I just watch what he does and assume the baby boomers will do the same when they reach his age 5 years later. The verdict? They won't be selling – my dad just purchased a "vacation home"
Ask Uncle Bill teaches you how to Be Average or How I Learned To Quit Worrying And Love Bear Markets
My Comments: I love average and boring as long as it makes me money! ( I can be sexy, too, if people complain about me being boring too often). Simple and succinct advice: "The market drops 30% tomorrow, or worse, stays there for five years. Again, you don't care because you are investing 1) small amounts 2) over time 3) on a regular basis."
Kirby On Finance takes a look at a few investing dividend myths in his post Debunking Dividend Myths!
My Comments: Although often overlooked, dividend paying stocks can offer a nice solid base for any stock portfolio and they are fantastic to give as gifts to kids to teach them about all kinds of money manners (this is partly how I was taught when I was young deciding what to do with the dividend check I received from stock from my grandparents – spend, reinvest or invest in other stocks)
Daily Dose Of Optimism puts together a graph to show when the cost of the zinc in pennies will be worth more than the pennies themselves in his post Currency Devaluation Watch: Zinc and Pennies
My Comments: I have to admit I'm a sucker for posts like this, too! I love it when someone takes something simple (like the penny) and puts a new twist on it. I guess the people over at pennies.org may have to change #7 in the near future.
Abnormal Returns takes a look at the headlines that the Berkshire Hathaway 2005 results release generated in the news with the post Dueling Buffet Headlines
My Comments: I like it! It reminds me of the three blind men touching the elephant and all thinking it's something different (heh – I knew that story would come in handy someday). It also goes to show that the same information can be interpreted differently and the key to investing is pinpointing what really is important with all the information out there.
And the rest of the submissions:
The Real Returns puts forth some thoughts on Tax, Inflation and Stock Market Returns – My Comments: So many people focus on the supposed return and ignore all the factors that reduces that return (including taxes, inflation and fees) Take these into account and the money sitting in your brick and mortar bank is actually losing money and your online high interest bank savings are breaking about even.
Investing Guide takes a look at When To Sell Stock – My Comments: As with all "rules" you have to look at the underlying reasons in a particular situation to see if the rule applies. "…cut losses at 7 or 8 percent. I think that's absurd." and so do I when not put into context of what might be happening. It certainly would be, however, a good time to review the underlying fundamentals to see if it might be time to sell.
Searchlight Crusade takes us through some reading he's done and asks the question How Do You Think About Money? – My Comments: Boy, when authors get it right, doesn't it just make you sit back with a grin on your face as you say to yourself "YES!" "…most people think of money as something to pay the rent. They don't think of money in terms of what it can do." – it's simple concepts like this when they make an impression on you and take hold which can change your financial situation 180 degrees.
Mighty Bargain Hunter takes a look at 7 "hot" tips to give the relatively mature tax-advantaged retirement account system more credibility in a post titled Hot! Hot! Hot! – My Comments: You can't go wrong with the title "Hot! Hot! Hot!" (there was a Japanese comedian that used this a few years back as his signature gag and I thought of it immediately when I saw the title, but I digress into things that have absolutely nothing to do with investing…). The tips would make for quality improvements to the 401k system although making the suggestions and having them become reality are two completely different issues. We can always hope, however…
A Financial Revolution explains why Why You Can Beat the Market & Mutual Funds Seldom Do – My Comments: The catch? Nothing more than needing "time or interest to research stocks" which for someone like me is a mighty big catch (at least with the time element). I also like that the problem with mutual funds is that they have "…too much money!" — a problem I'm still working on having…
Fat Pitch Financials announces his Debut of Fat Pitch News – My Comments: We can see that the world of blogging and community based information is melding together – you can now vote on what you see are the best investing stories rather than let the editors decide. I've seen several similar sites pop up over the last few weeks so it appears to be the direction many are heading.
Investor Geeks give a glowing review of Phil Town's #1 Rule in their piece Book Review: Phil Town's Rule #1 – My Comments: I haven't read the book so I can't give my own opinion on it, but the review will have me at least picking it up to see if it does deliver all that is claimed ("What I found was a practical, no-nonsense approach to stocks that will do for investing what David Bach's The Automatic Millionaire did for personal finance.").
The Japan Stock Blog Takes a look at how some companies are eying the vast reserves of money sitting in Japan banks earning practically nothing in the post Fidelity Eyes $6 Trillion in JP Banks — How You Can Play a Changing Japan – My Comments: My take on things living here in japan — While the money would seem to be easy picking considering the rates banks pay in Japan ("Imagine having a savings account that yields 0.001"), there continues to be an almost phobic relationship between average consumers and the stock market in Japan due to the stock bubble of the 1990s which seems to be routinely blamed for everything wrong in Japan. While people may eventually come around, it's going to be like pulling teeth to get people back into the stock market…
Mover Mike has some thought of where Gold will be in his post Gold for April! – My Comments: Out of my league on this one – I've always lived by the words of "don't invest in things you don't fully understand," but I also feel that a great way to make a lot of money is to understand investments that other people don't (one reason I have most of my money in Japanese antiques). You can see how correct his predictions are as he says: "…there are no guarantees. We must all think for ourselves. I just want to see if I can get it more right than the 'bubbleheads' on TV…"
Canadian Financial Stuff discusses where is the best place to put your money, RRSP or Mortgage ? and answers "Yes" – My Comments: I love answers like this! While I don't know a thing about Canadian RRSP's (or what the letters even stand for – I had to go to good old Google to find out it stands for "Registered Retirement Savings Plan" — what do you expect from a dumb American living in Japan?), I do know that most personal finance questions don't fall into black and white responses, but nice shades of gray depending on your circumstances. It's always nice to see someone point this out with a simple answer of "yes"
Stocks For me takes a look at two home improvement supply stocks and asks the question: Home Depot or Lowes, Should I buy either? – My Comments: For those that are just learning about stocks and the different elements to look for when trying to decide which stocks to invest in, this is a nice primer to give you hints on how you should begin to analyze your different choices.
Financial Freedom has a list of questions that you should ask yourself Choosing A Stock – My Comments: While the list of questions are quality and a good guide to go by when considering buying a stock and therefore worth a look, an analysis of why each question is important would have been of great benefit to any beginner investor. That and some opinions on how many of the questions need to be answered positive to make a stock a buy.
Multiple Mentality has a post about a retirement account that keeps finding him after each of his moves in I Will Follow – My Comments: Not really an investing entry as much as a musing of how things find you, but he took the time to submit and it has references to beer companies tracking people down who give false email addresses in it so it can't all be bad…
Finally, a couple of submission from myself.
Over at Sound Money Tips where I am the editor for that Seeking Alpha Blog, I have a post on what home improvements give The Best Return On Investment when selling a house and highlighting 9 that can give more than a 100% return.
And for those that are tired of reading, you can see a short clip of Jim Cramer's Mad Money and the terrible investing advice he gives to college students.
If after all that you're still in the reading mood, why not pick up a free year subscription to Smart Money magazine to keep you occupied when not on the computer.
Next week the Carnival of Investing will be hosted by Invester Geeks and visit Retire at 30 for more general information of how to submit or host.