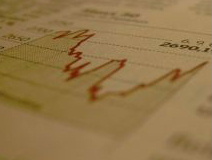 Welcome to the 12th edition of the Carnival of Investing.
The first five submissions are the ones I liked best (in no particular order) which really doesn't mean a whole lot – especially as they pertain to information about investing. My sense on these things is a bit quirky, but what can I say – I like what I like. And for whatever reason, they caught my attention and I enjoyed them. Most of the rest are well worth reading and cover numerous topics. After my picks, the submissions aren't in any particular order – just how they happened to be as I read each and left my comments.
My feeling on carnivals is that many are turning into simply a "submit and p
...