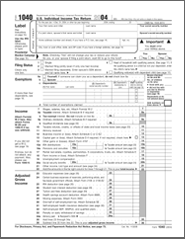 The latest of our satellite sites is TaxPressRelease.com. It will be interesting to see how this site develops.
I decided to build this one for a couple of reasons. First, when the IRS makes changes, they sometimes rewrite or delete old press releases which has often frustrated me when trying to write articles. I therefore started saving some of the press releases on my own computer so I knew I could reference them later if needed. While I don't think there are large segments of the population that need to see old press releases, I know I'm certainly not the only one.
The other big reason is that it's an easy site to maintain. There is not writing on my part, simply adding press releases as them come in. This means the site gets updated regularly with minimum of work on my part. I need to go back and place some of the older ones up and I will begin to add releases from some of the major tax software and preparation services too.
I don't think that this site will ever be huge and it probably won't make much, if anything, until next year's tax season, but should become a decent revenue bearing site in the next couple of years as it gets indexed and the press releases can't be found on the IRS site.