While personal finance writers talk a lot about how to save, invest and pay down debt, rarely do they talk about how to make money. They leave this to others, but it should be part of every personal finance lesson. It's just as important to learn how to make money as it is to learn how to save and invest it. It requires a combination of all these to fill out the personal finance circle. This is an area where I want to write more about because earning extra money on the side isn't necessarily easy, but it's also not as hard as many people make it out to be.
While I hope to cover a number of different areas, I will start with one of the goals I set at the beginning of the year. It has been put on hold the last month as Nate and I worked on getting the Real People, Real Finances writers area up on the main site. Now that the basics of that are up, I should have more time to work on the challenge.
Basically, the goal is to make $1,000,000 on the side – that is money not related to the main business income I need to survive or any money that is saved from that. basically, it is money that I make on the side that I would not have otherwise earned unless I had decided to do this challenge. It's an extremely lofty goal and one I don't expect to be accomplished for several decades, but a goal that I hope will keep me thinking about new ideas and trying an assortment of different angles to accomplish the goal. Most of all, I hope that by sharing the different ways I'm trying to earn money in my spare time, it will motivate others to do so too. In fact, there are already a number of people that have decided to take the $20 Challenge with me (top right side)
Here was my stated goals at the beginning:
In following with last years challenge, I will continue along the same lines of looking for good investments and reselling them in my spare time. Since I know that the site and other commitments will be taking up most of my time this year, my yearly goals are a bit less ambitious than last year. The overall goal, however, has been put forth to make this a truly long term endeavor.

I've decided to begin with $0 and my ultimate goal is to reach $1,000,000 all done in my spare time. As I mentioned earlier, this is a looong term goal and I expect it will take several decades to complete, but you have to begin somewhere. I decided to begin with $0 instead of the $20 for the normal challenge because if I do ever accomplish the ultimate goal, it just sounds cooler – I know, I know – but it's just the way I am sometimes…

Monetary Goals

Monthly: I'm looking at a monthly goal of creating a minimum of $250 in extra income in my spare time. This is subject to change depending on time commitments and how things are progressing.

Quarterly: The $250 minimum will mean I'm shooting for $750 per quarter.

Yearly: The yearly goal will be to end with a minimum of $3000.

Non Monetary Goals

Come up with and try a new way of making money each quarter

I'm looking forward to this challenge as a fun diversion from other aspects of the site and hope that we cam all learn some stuff along the way.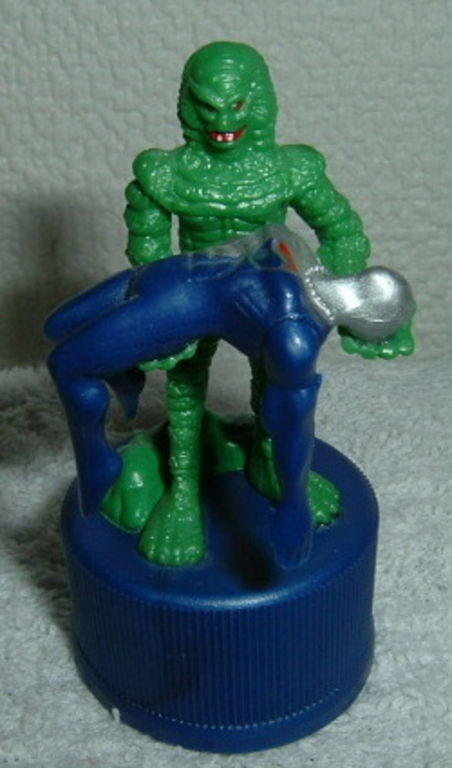 I started off in early January and then stopped towards the end that same month (my entire progress during that time). I will begin again where I left off:
Previous Total: $55.50
Current Total: $55.50
Inventory: 1 book, 10 photos
I had a couple of choices when I began. I could find stuff for free and sell it or I could place items up for sale that I didn't actually purchase, but knew that I could purchase if they ended up selling. While I plan to utilize both strategies, I started off by placing a couple of auctions with items I knew I could get at a local hobby shop if they sold. That got me started and I need to concentrate more on doing that since it is quite easy once the initial auction is written (you just keep listing it as long as it sells). I will be spending time trying out some of the ones I tried earlier that worked and make a few adjustments to the ones that didn't to see if I can get them to sell.
I hope this brings a new perspective to the entries here and generates some creative thinking among everyone to earn some extra money that they can utilize to increase their net worth.