In the last couple of Financial Challenges we've compared rates on cable TV / satellite TV and Internet providers in an attempt to lower the price we pay for these services. One of the wonderful aspects of going after these monthly costs is that if you can reduce the amount you pay, you place more money into your own pocket without the effort of having to change any part of your lifestyle. All that is required is keeping you eyes open for competing deals and making a phone call.
We are going to continue along these lines with today's Financial Challenge and try to achieve better rates on your phone service. The fact is that you have probably had numerous opportunities to change your phone service to get a better deal. In all liklihood, one of the reasons that you decided to put your phone on the don not call list was because you were getting bombarded with so many cold call sale pitches to switch long distance telephone providers. When it comes down to it, most people keep the same calling plan because it's easy and the result is that many people spend a lot more on their telephone service than they need to.
The long distance phone industry continues to be quite competitive and lower priced calling plans continually appear. Finding lower prices is quite easy. You can look in for better deals in your junk mail, in your local newspaper and in TV commercials just as we have done in the last two challenges. You can also do comparison shopping for less expensive plans at such places as My Rate Plan (Note: we do not have affiliation with this site and we get no compensation if you use it to compare rates) or do a search on Google for many other sites that offer phone rate comparison .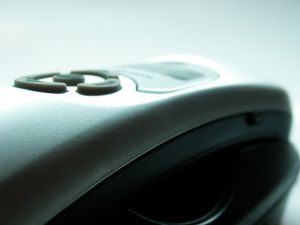 As before, if you like your current phone carrier, call and ask if they can meet the price. If you are currently with a larger carrier such as AT&T the chances are that they will not be able to match the smaller phone company prices. At this point, ask what is the best price they can offer. You will probably want to have your latest phone bill with you as the way the larger companies can lower your price is put you on a calling plan that reflects the way you use your phone. Your bill will help aid them in finding a plan that is correct for you. If you don't mind changing phone companies, then you can save quite a bit switching to a smaller discount phone company.
In the time you have set aside for today's Financial Challenge, do a comparison to see what the best price you can get on your phone service, look through your junk main, the paper and on TV and see what you can come up with. Once you have, call the phone company and see if you can get a better price.
If you're able to save some money, remember not only to celebrate, but also to earmark that money toward your debt reduction or simple investing plan.