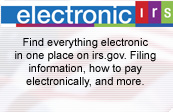 Welcome to another week and Day
12 of the Financial Challenges. With
W-2 forms arriving in the mail you
should be getting ready to do your
taxes soon if you haven't started
them already. The IRS Free File tax
network has thrown a little curve
ball into getting your taxes done for
free this year. While last year there
were a number of tax preparation
companies that let anyone file their taxes for free including some big names in taxes like TurboTax and H&R Block, that isn't the case this year. After some of the bigger companies made it clear that Free File for everyone wasn't what they wanted, the Free File group agreed that only those with an adjusted gross income (AGI) of $50,000 or less would qualify for Free File this year. Those are the most liberal terms – some of the members are even more restrictive limiting their programs to low-income filers, residents of certain states or specific age groups.
For those whose AGI will be under $50,000, you should be able to find a Free File member where you can do your taxes for free this year. If your AGI is over $50,000, you still can file for free with TaxAct which lets anyone use its standard version for free. You can either file over the Internet or download the TaxAct software onto your computer. The TaxAct offer is limited to federal tax returns. If you choose to go with TaxAct, be prepared to endure constant promotions for TaxAct Deluxe ($9.95 for a federal tax return).
There are a also 18 states plus the District of Columbia that allow you to e-file your state taxes for free. These include California, Colorado, Connecticut, Delaware, Indiana, Illinois, Kansas, Louisiana, Maryland, Nebraska, New Jersey, New Mexico, Ohio, Pennsylvania, South Carolina, Tennessee, Utah, Virginia and Washington, D.C. Some other states offer free e-filing to eligible taxpayers. You can check out how you can file your state taxes at the Federation of Tax Administrators State Electronic Filing Programs For Individual Income Tax Page. If your state doesn't let you file for free, you will either have to do them by hand or pay a small fee to have them filed electronically.
In the time that you have set aside for the Financial Challenge today, make sure to bookmark the IRS Free File site to use if your tax.this is important because in order to file your taxes for free, you must go through the IRS website. If you go directly to the tax software site you will likely be charged for the exact same service. if you know you're AGI will be more than $50,000, bookmark the TaxAct site.
If you have never tried to file your taxes online with tax software before, give it a shot. The software these days has improved immensely over several years ago and unless your taxes are extremely complicated, you should be able to figure them out on your own. This can save a couple of hundred dollars if you have been using a tax preparer until now. This is especially true if your taxes will be basically the same as they were last year. You can look at last year's taxes to give you hints of what forms need to be filled out this year.
If you are going to have someone file your taxes for you, still go through the Free File service and try them on your own. If your number s come out the same as your tax preparer, then you know you can do it for free next year. if they come out different, ask your tax preparer why (or look at the two returns to find out why). A few hours studying this way may mean never having to pay to have your return prepared by someone else again.
No matter which way you decide to file, do not opt for a Rapid Anticipation Loan (RAL) as these are one of the worst loans that you can get. If you file online and have your refund direct deposited into your banking account, it should arrive within about 2 weeks.