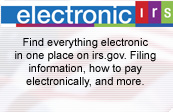 Welcome to another week and Day
12 of the Financial Challenges. With
W-2 forms arriving in the mail you
should be getting ready to do your
taxes soon if you haven't started
them already. The IRS Free File tax
network has thrown a little curve
ball into getting your taxes done for
free this year. While last year there
were a number of tax preparation
companies that let anyone file their taxes for free including some big names in taxes like TurboTax and H&R Block, that isn't the case this year. After some of the bigger companies made it clear that Free File for everyone wasn't what they wanted, the Free File group agreed that only those with an adjusted gross income (A...