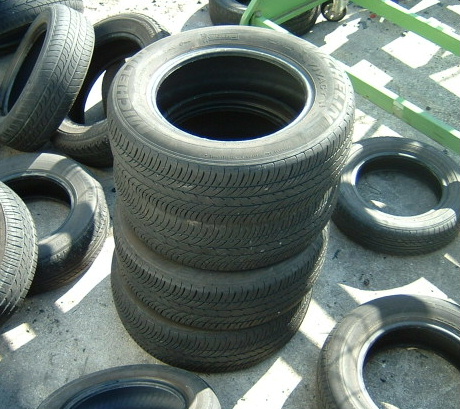 I was informed with our annual car check that our car needed new tires. I went and looked at them and they appeared to be perfectly fine to me. We don't drive that much and have maybe put 10,000 miles on them (and that is probably stretching it). When I asked why we needed new tires, he said it had been three years since we bought them. huh?!?
"But they're still perfectly fine."
"They are three years old. You need new ones to be safe."
"And how much are new ones going to cost?"
"$800"
"?!?" and a few choice words I can't repeat mumbled under my breath. "You want me to pay $800 for a new set of tires that th
...