Now that we have tried to lower the interest rate on our credit cards and learned the most effective way to pay off credit card debt, we will take a slight tangent and learn a bit about our credit reports. Understanding your credit report is important because not only it help you prevent identity theft, your credit report also determines what type of rates you get when you borrow money for a house or car. It's also used in a lot of other ways these days including whether you are approved to rent housing and even if you get a job. Since this report can affect a number of personal finance areas, it's worth the time to become familiar with it and understand how it works. By doing so, you will be in a better position to control your personal finances.
Luckily, you can now access your credit reports for free once a year from each of the three major credit report agencies (Equifax, TransUnion and Experian) in a joint venture with the Federal Trade Commission (FTC). This allows you to check the report to see if there is anything inconsistent with reality and gives you a chance to correct mistakes in a quicker fashion.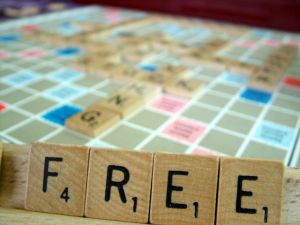 In the time you have allotted for the Financial Challenge today, you will order your free credit report from Equifax. You have three choices in ordering it. You can go to AnnualCreditReport.com and order it online, you can call toll-free 877-322-8228 or you can request it by regular mail by writing to Annual Credit Report Request Service, P.O. Box 105281, Atlanta, GA 30348-5281. When you request your credit report, you may be asked to provide your name, address, Social Security number and date of birth. In addition, the credit agency may ask you for specific information to confirm your identity as a safety precaution such as the amount of your monthly mortgage payment.
While it's possible to order all three of your credit reports at once, we will stagger the three reports so that you receive one report every 4 months. While none of the credit reports is exactly the same (each company gathers their information from different sources so they will all look a bit different), by staggering when you receive the reports over the year, you have a better chance of detecting possible fraud as well as see how certain activities affect your report. We will therefore order a credit report from TransUnion in May and one from Experian in September as part of this challenge.
The one exception to this is if you are considering a large purchase – such as a home or car – where your credit score will be used to determine your eligibility. In this case, please get all three credit reports right away so that any potential problems in them can be addressed as soon as possible.
Once you've received your report from Equifax, you should review carefully looking for any errors. If you have any questions or don't understand any part of it, you can leave a comment in this challenge or place it in the forums where others familiar with the credit reports will help you understand.
Since each of the credit reporting agencies handle tens of millions of pieces of information each year, it's common to find incorrect information in them. Make sure that all the information contained in the Equifax report is accurate. If it shows late payments or other negative information that is incorrect, you'll want to challenge the incorrect information. It only takes a single incorrect late payment in your credit report to have a significant impact on what you pay in interest rates on your credit cards and other loans. You can get information on how to dispute errors you find from the FTC or the Consumer Union.
As well as checking for incorrect information, take the time to look for fraud within your reports. make sure all the credit card accounts in your report are familiar. One of the most common tactics that identity thieves use is to open a credit card account in your name and then make a large number of purchases leaving you with the bills. Also review the section of who has accessed your credit report recently. If you find that inquiries have been made by businesses outside your state that you can't account for, this may also indicate that identity theft is taking place. Another important entry to look for is mistakes in identity. If a person has the same or similar name or address as yours, their information may have accidentally found its way into your credit report.
While the credit reports are free of charge, they will not include your credit score, the number produced by the credit report agencies that lenders use to measure the likelihood that you'll repay your debts. We will talk more about credit scores at a later date in one of our Financial Challenges.
It should be noted that if you decide to order your report online, the credit reports must be ordered from the FTC site to get them for free. If you order your credit report directly from the Equifax website, you'll be charged a fee for the report.
NOTE: The entire challenge series is what I would do with my money and is merely my opinion. You should do thorough research and seek professional advice and decide to do what is best for you. My Disclaimer