Had a great time (where else but in Japan can you get a squid on a stick?) and delivered the prayers to Ebisuten (the God of Wealth).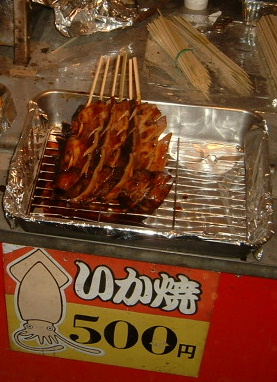 squid on a stick
Half the fun is the walk to the shrine and back. The streets are lined with booths for all types of food and games. Imagine a local school carnival on steroids and you'll begin to get the picture. Of course, once you arrive at the shrine it doesn't stop. The booths continue on until you reach the main area to pray. Good fun all around.
The first thing that happens when you walk into the area to pray is that you're blessed by having this paper thing (imagine a large duster made of paper) placed on your head.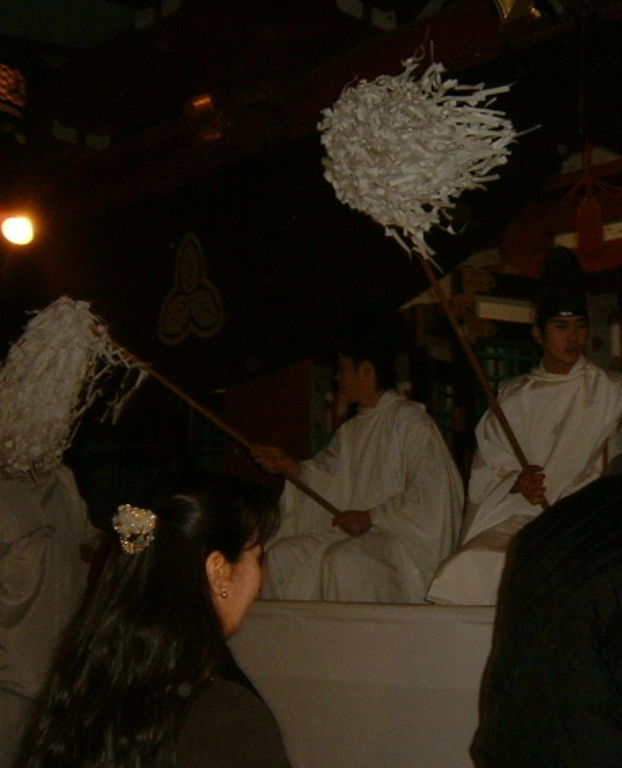 people being ble
...